Instant Formal PDF Quotation Instructions

To obtain an instant formal quotation, place something in the web site's shopping cart. After your items are in the shopping cart, click "View/Edit" button, as shown in this picture: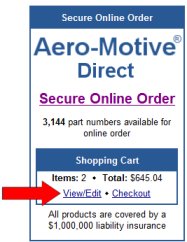 A page similar to the following will be shown:







To obtain the quotation, click "View PDF Quote" button, which, in turn, will open up the quotation information entry page: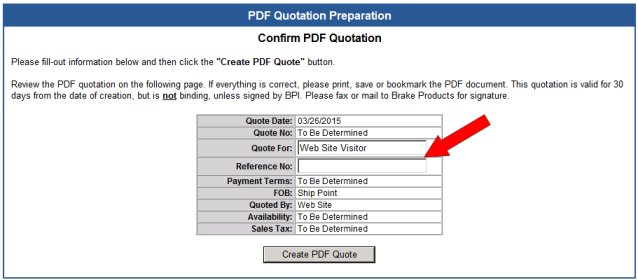 There are two items that you can "personalize" on the quotation, "Quote For:" and "Reference No:". It is recommended that you modify the default web site values for these fields to reflect your own information, similar to the following: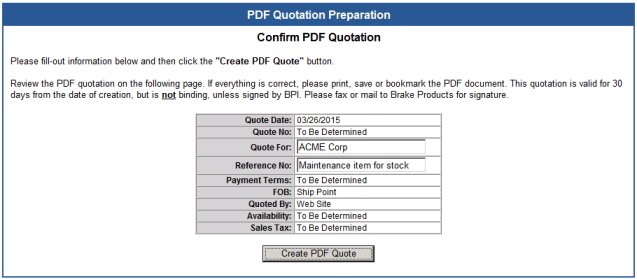 After you are satisfied with your modifications, click the "Create PDF Quote" button to see the data entry confirmation page: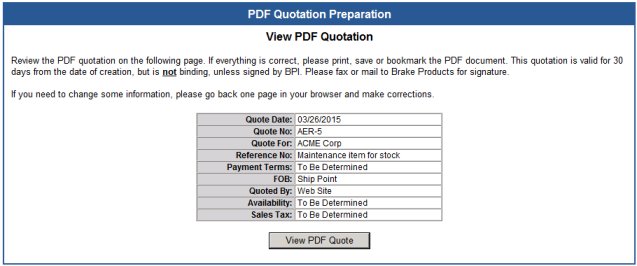 At this point, everything is ready for the actual instant formal PDF quotation. But, if you have discovered a mistake in the data entry, go back one page in your browser and repeat the previous step. Otherwise, click the "View PDF Quote" button to view the PDF document: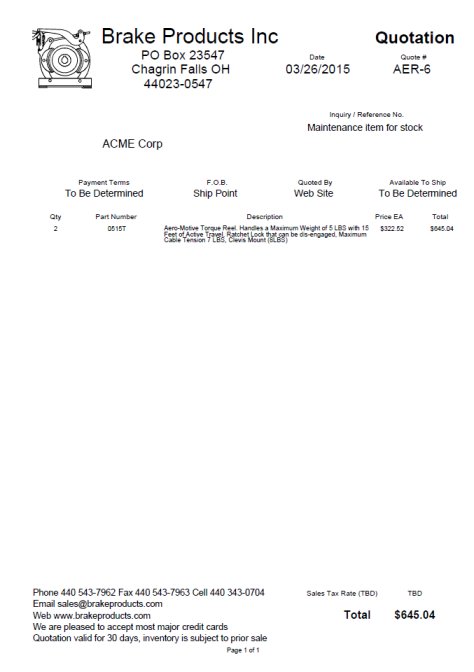 This quotation is valid for 30 days from the date of creation, but is not binding, unless signed by BPI. Please fax or mail to Brake Products for signature.



Note: To reach some of the items illustrated above, you may need to scroll down on the web site page.